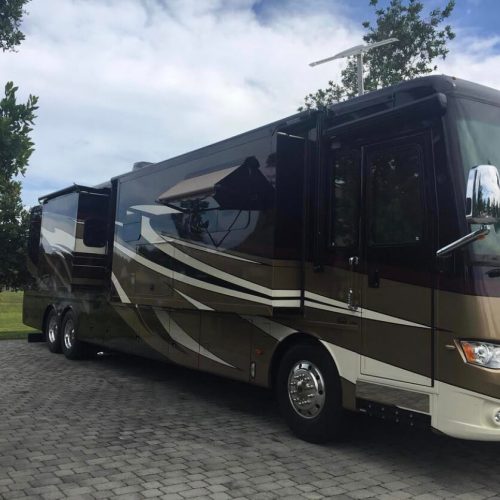 We perform maintenance and repairs on all types of RV Slide Outs:
Electric slide outs are typically used in smaller RVs, and they tend to be highly durable due to their efficient motors. If the gearbox isn't working properly, then give our RV repair specialists a call and we'll fix the problem as soon as possible. 
Hydraul slide outs are generally used in large RVs, as the hydraulic mechanisms can generate more pushing power than an electric motor. There are more moving components in a hydraulic system than an electric one, which means that there are more opportunities for something to go wrong. We have the resources to repair the pumps, valves, and hydraulic lines if anything goes wrong, so don't hesitate to give us a call! 
Schwintek is one of the most popular RV brands on the market, and it's easy to understand why. The lightweight systems are easy to use, incredibly durable, and affordable for the average RV owner. If your Schwintek slide out needs to be repaired, then schedule a service call and we'll have you back on the road in no time.
If you don't see your RV's slide out listed here, don't worry! We perform slide out repairs for a number of different makes and models, and we're always up for a new challenge. Give us a call at P: (800) 881-3262 or fill out the form below to speak with one of our RV maintenance experts. We look forward to working with you soon!